In the fast-paced world of technology, the Microsoft Surface Pro has emerged as a true game-changer, redefining the way we approach productivity and versatility in computing devices. With its sleek design, impressive performance, and an array of innovative features, the Surface Pro has become a go-to choice for professionals, students, creatives, and anyone seeking a powerful and adaptable computing companion. In this article, we'll explore the capabilities and advantages of the Microsoft Surface Pro, shedding light on why it stands out as a symbol of excellence in the world of 2-in-1 hybrid devices.
Chapter 1: A Glimpse of the Surface Pro
1.1. Introduction to the Surface Pro
The Microsoft Surface Pro is a 2-in-1 hybrid device that beautifully bridges the gap between a tablet and a full-fledged laptop. It comes in various models, each catering to specific needs and preferences, making it a versatile choice for a wide range of users.
1.2. Key Features and Highlights
– Stunning PixelSense Display
The Surface Pro boasts a high-resolution PixelSense display that delivers vibrant colors and sharp visuals, making it perfect for multimedia consumption, creative work, and everything in between.
– Impressive Performance
Powered by Intel Core processors, the Surface Pro offers lightning-fast performance, ensuring smooth multitasking and responsiveness even for resource-intensive tasks.
– Versatile Form Factor
With its detachable keyboard and adjustable kickstand, the Surface Pro seamlessly adapts to your work or entertainment needs. It's equally at home on your desk or in your hands.
– Surface Pen Precision
The Surface Pen, sold separately, offers a natural and responsive writing and drawing experience, making it a must-have accessory for artists, note-takers, and anyone who values precision.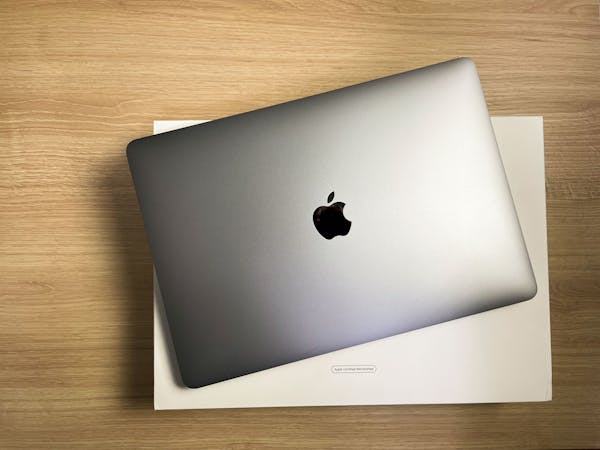 Chapter 2: Elevating Productivity
2.1. Ideal for Professionals
The Surface Pro is a professional's dream come true. Its compatibility with the Microsoft Office suite ensures seamless productivity, while its lightweight design makes it a breeze to carry to meetings, presentations, and work on the go.
2.2. Creativity Unleashed
For creative minds, the Surface Pro opens up a world of possibilities. The Surface Pen allows you to sketch, annotate, and design with precision, making it a perfect canvas for artists, designers, and architects.
Chapter 3: Entertainment Hub
3.1. Beyond Work
The Surface Pro isn't just a workhorse; it's also an incredible entertainment hub. Its high-resolution display and Dolby Audio Premium make it perfect for streaming movies, browsing the web, and enjoying your favorite music and games.
3.2. Gaming Capabilities
While it may not replace a dedicated gaming laptop, the Surface Pro can handle a variety of games with ease. Its compact size and touch screen add a unique dimension to gaming on the go.
Chapter 4: Exploring Surface Pro Models
4.1. Surface Pro 8
The latest addition to the Surface Pro lineup, the Surface Pro 8, offers enhanced performance with Intel 11th Gen processors, a stunning 13-inch PixelSense display, and improved battery life. It's the choice for those who demand the best in power and portability.
4.2. Surface Pro X
The Surface Pro X, featuring a custom Microsoft SQ2 processor, offers LTE connectivity for ultimate mobility. It's the ideal choice for professionals who are always on the move.
4.3. Surface Pro 7
The Surface Pro 7 remains a popular choice, especially for those looking for a balance between performance and affordability. Running on 10th Gen Intel Core processors, it offers versatility at a competitive price point.
Chapter 5: The World of Accessories
5.1. Type Cover
The Type Cover is an essential accessory for the Surface Pro. It transforms the device into a laptop with a comfortable keyboard and touchpad, enhancing productivity significantly.
5.2. Surface Dock
For professionals needing extra connectivity, the Surface Dock is a game-changer. It provides additional ports, including USB, HDMI, and Ethernet, effectively turning your Surface Pro into a desktop workstation when needed.
5.3. Surface Arc Mouse
The Surface Arc Mouse is a stylish and portable mouse that complements the Surface Pro perfectly. Its sleek design and precise tracking make it a great addition for users on the go.
Chapter 6: A Versatile Companion for All
6.1. Students and Educators
The Surface Pro is a valuable tool for students and educators alike. Its versatility allows for note-taking, research, and creative projects. With the Surface Pen, learning becomes more interactive and engaging.
6.2. Small Business Owners and Entrepreneurs
Entrepreneurs and small business owners benefit from the Surface Pro's portability and performance. It's an excellent device for presentations, client meetings, and managing business operations on the fly.
Conclusion: A World of Possibilities with the Surface Pro
In a world where versatility and productivity are paramount, the Microsoft Surface Pro stands as a beacon of innovation and excellence. Whether you're a professional seeking a powerful work companion, a creative looking to express your ideas, a student striving for academic success, or an entrepreneur managing your business, the Surface Pro has something exceptional to offer. Its impressive performance, stunning display, and ecosystem of accessories make it a wise investment for those who value flexibility and efficiency in their computing devices. Join the ranks of Surface Pro enthusiasts and experience the power and versatility that this extraordinary device brings to your world.